Are boxing hand wraps a waste of time?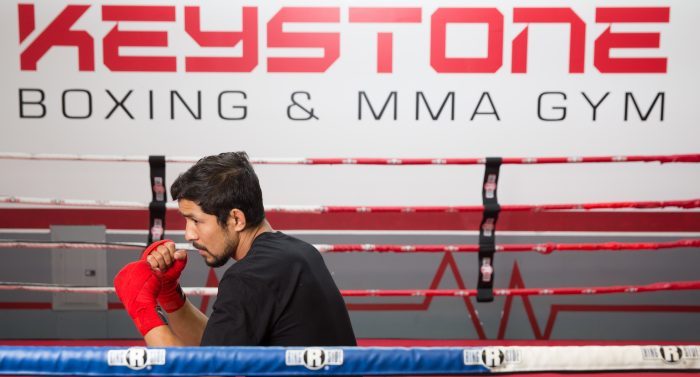 Hi, I'm Jose head boxing coach and owner at Keystone Boxing and MMA Gym.
A couple of the most frequently asked questions I get are: Do I need boxing hand wraps? Are hand wraps a waste of time?
Here are the facts, short and sweet.
It's all about your hands, your gloves and your actions.
Perhaps you have an injury or certain part of your hand, such as  your wrist, knuckles or thumb are weak. This requires the usage of  hand wraps for comfort and/or protection.  In this case, you need them, and it is not a waste of time.
The usage of hand wraps also depends on the gloves.  The gloves in boxing are essential. They are your number one tool, and just like anywhere else, without the right tool the job won't get done the right way.  Traditional training gloves are flat and stiff.  They are the most affordable type of gloves and easy to find in any store that sells sporting goods.  Sparring gloves are usually sold in 16 or 18 oz.  The thickness of the padding and the overall design makes these gloves the best choice for sparring in the ring.  Bag gloves fit like sparring gloves but are usually sold in smaller weights such as 12 or 14 oz.  The lighter weight makes bag gloves a better option for training for a longer period of time on the punching bag.  If you have the right pair of gloves and are only looking for a quick workout, hand wraps might be a waste of time.
If you are going to hit the bag or spar hardcore, you're more likely to connect with powerful punches and work from different angles, which may tweak your hand, knuckles or wrist. In this case wrapping your hands is not a waste of time for safety reasons.
Regardless of what you hear, read, or see, it's always an excellent idea to own your own pair. Using hand wraps depends on your own special circumstances and goals for your workout.
Come back to this blog soon to learn what size hand wraps to use and how to wrap your hands for boxing.  Many more boxing tips coming your way-stay tuned!
Please click here to checkout our schedule and try our gym for free!